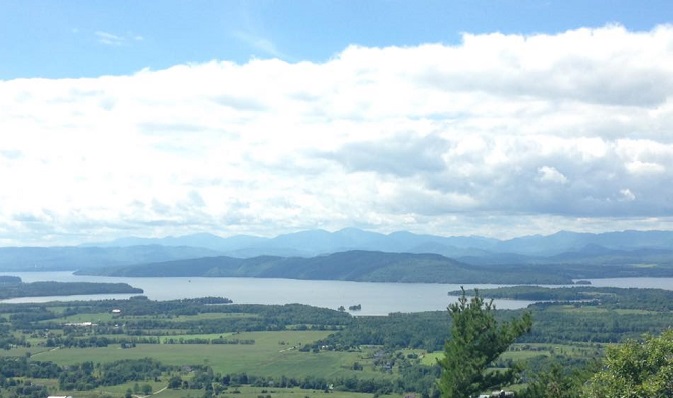 MAINSTREET, VERMONT
A Vermont Business & Community Directory
MainStreet Vermont…Where the "Heart" of Vermont Still Beats!
Vermont is among the top 10 most desired places to live. The four distinct seasons bring welcome change throughout the year. Our small state's topography is diversified from Lake Champlain on the West bordering New York to the majestic Green Mountains which are the backbone up the middle to the Connecticut River on the eastern border with New Hampshire. Agriculture is still a mainstay in the fertile pastures and valleys. Tourism is year round with watersports, fishing, biking,& boating to skiing, snowboarding, snowmobiling & ice fishing. We do it all in Vermont! Come for the peace and quiet of a backroad trail or for the arts & culture of our larger cities. Computer technology and our laid back lifestyle have created a beautiful marriage so we may be innovative and connected to a larger world, but still raise our children with the traditional values of the "old days".
Take a " Stroll" Down to   eMainStreet Market –  Where the Heart of Vermont Still Beats! Our new online store!
Upcoming Event!!!
https://vtchristianmusic.com/
UNSPOKEN
APOLLO LTD
DAVE PETTIGREW
Friday 7PM
February 21, 2020
North Avenue Alliance Church, Burlington VT
First concert of 2020
Join us for an evening with UNSPOKEN. They currently have the top song in the country with "Reason". They'll also be playing their hits "Start A Fire" "Just Give Me Jesus" "Higher" "The Cure" and many more. Joining them will be Apollo LTD and Dave Pettigrew.
This event will be hosted by North Avenue Alliance Church, Burlington VT
Tickets starting at $25/ea – available online.  Purchase Here >>
** PRINT POSTER HERE — put it up in your CHURCH, Work, Library, etc!
Phone: 802.233.9603
Email: info@VTChristianMusic.com
Web: www.VTChristianMusic.com
Click the banner above to shop!
Hits: 217077